Hello and Happy New Year! We are glad to say bye to 2020...
Welcome to our first studio news for Mila & Willow. We are a stationery and pattern design brand based in N. Ireland and we decided to start the year off right and create this blog in order to share more of our studio life, products and behind the scenes with all of you!
Being more of a 'keep to myself' kind of girl usually, it is a big goal for me this year to get out of my comfort zone and let you into the daily workings of our business. I will be sharing new products, launches, studio updates and freebies for you and may even add the odd tutorial/tips and tricks post in, when time permits.
We are very happy that you are here and hope you enjoy following along on our business journey with Mila & Willow. We have LOTS of exciting new projects in the pipeline for 2021!
Join our newsletter to get all our updates, news and freebies!
Some of our New Notebook Designs
We now have 8 beautiful notebook designs for your choosing and plans to add more soon. You can never have too many notebooks!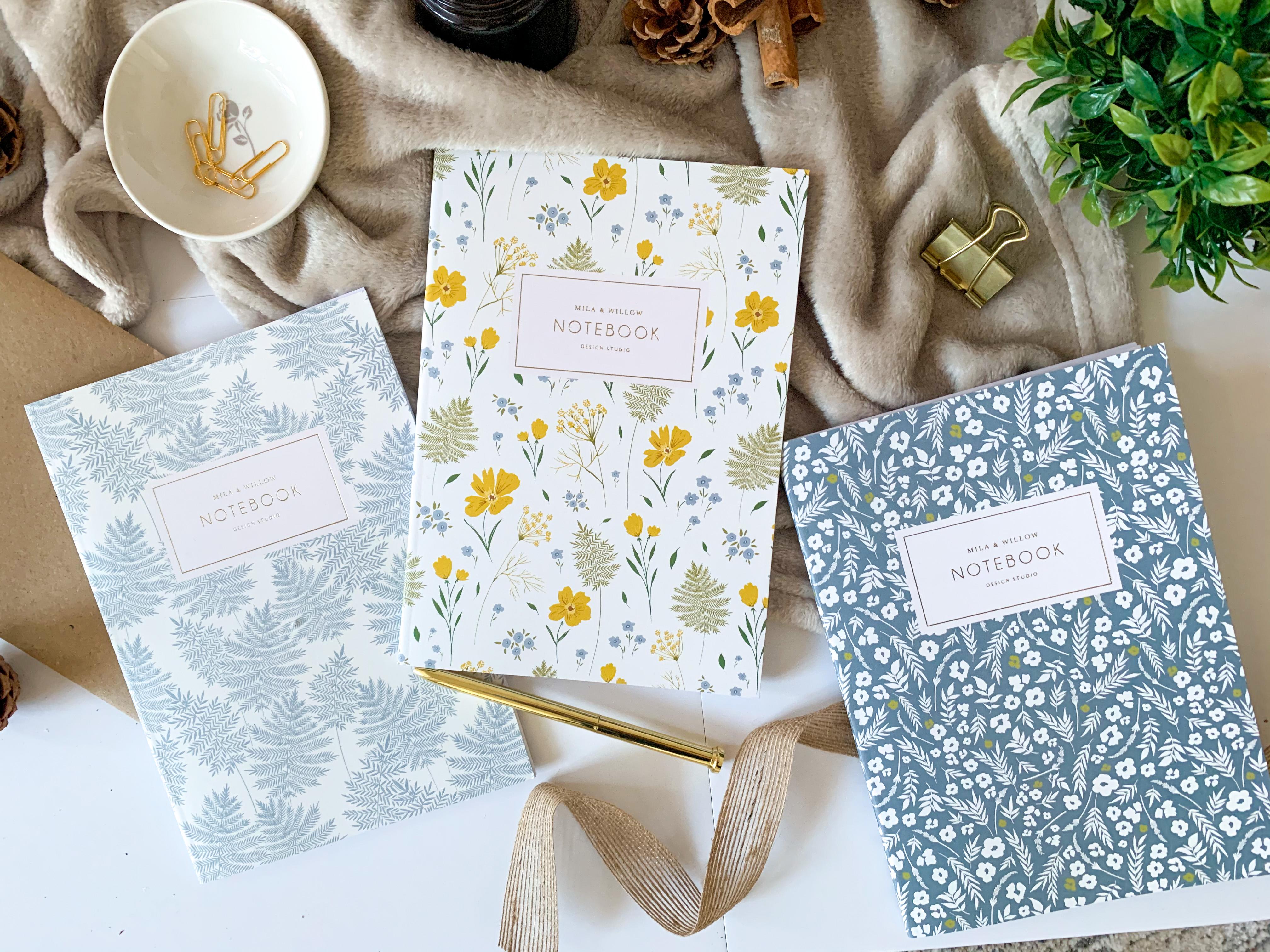 Find us on Instagram and Facebook and on our Etsy shop